Clapham Park Project is a resident led organisation, this is enshrined in our Memorandum and Articles of Association which require 50% of C.P.P's Trustees to be local residents, including the Chair.
C.P.P is working to attract new trustees, particularly those who can bring specific skills to the table.
We currently have 6 trustees they are:
Diana Morris, Chair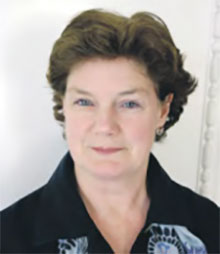 Diana has lived in the Clapham Park area for over 40 years – first when she was single and later with her partner and daughter. She joined C.P.P Board as Lambeth's Council's representative in March 2008 and has represented Thornton Ward, which includes most of the NDC area, since 2006. Diana is very involved in the community. Although she stepped down from the Council in 2018, she continues to chair the Clapham Park Neighbourhood Forum, which enables residents to raise and discuss local issues and hold local service providers to account. She is a member of the Friends of Agnes Riley Gardens, organising volunteers to run the paddling pool there.  And, for the last few years, she has helped organise the Clapham Park Community Fun Day. Before retiring from full-time employment, Diana had a varied career working in university research, in a government agency advising business and as a policy planner in local and regional government. She is also a trained electrician. Diana regards her biggest achievements as being elected and re-elected twice to serve the residents of Thornton Ward. Diana was elected Vice Chair of Clapham Park Project on 1st December 2015 and, following the death of Donna C Henry CPP's long time Chair in August 2020, was elected Chair in March 2021.
Gordon Wedderburn
Image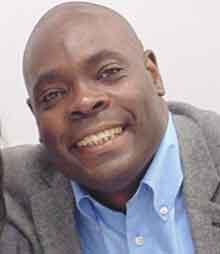 Gordon Has lived in Clapham Park since arriving from Jamaica 20 years ago.  His appointment to the CPP Board will be his second, having served as a Board member over a decade ago.  Gordon comes from a background in hospitality, working in top hotels in the Caribbean and the UK.  He is also known for his activities and contributions to the community through radio and music, directly attributed to projects running during the regeneration period of CPP.  In his spare time he collects records and deejays with his wife in some of the top venues in London and beyond.
John Rymer, Treasurer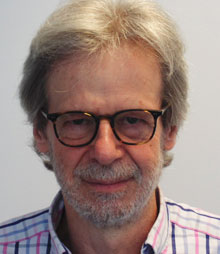 John came to London in 1977 as a student before starting upon a career working both directly and indirectly for Transport for London; first as a bus driver, then in various management positions including the operation of Croydon Tramlink where he had experience in business governance. John has lived in Clapham Park since 1979. In the 1980s he was a volunteer for Brixton Victim Support. Looking for opportunities to become active again in the local community now that he was working part-time, he joined CPP's Board in June 2018. John now serves as CPP's Treasurer.
Julie Roberts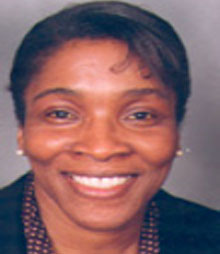 Julie was educated in Lambeth and has spent the vast majority of her working life working in the Borough of Lambeth until her retirement in July 2014. Her first teaching post and first Headship were in Lambeth; she has also served as Headteacher in 4 schools and worked as an Local Authority Inspector/Advisor for Lambeth Council. Her last Headship was at Richard Atkins Primary School which she joined in September 2004. Like many inner city schools, Richard Atkins was a school with significant challenges. During her time at Richard Atkins, Julie worked in close partnership with Lambeth LA, staff, parents, the local community and Clapham Park Project to bring about significant changes to the school to make Richard Atkins a popular and well regarded school. She has been a member of the Clapham Park Project Board since 2006 and served as vice chair for some 7 years.
Lucy Allison
Lucy has lived in the Clapham Park area for over 10 years and joined the Board of CPP in September 2021 after seeing an advertisement in the Park Life publication.  She has worked in Finance for 20 years and has experience in audit, financial and regulatory reporting, change projects and policy.  She is also a Fellow of the Institute of Chartered Accountants in England and Wales.  Lucy has two young children and in her spare time enjoys visiting parks and museums with her family.
Alastair Morton
Image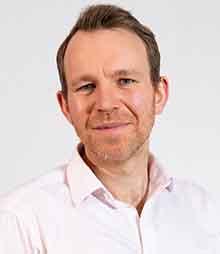 Alastair has lived in the Clapham Park area for over 10 years.  He is a consultant to businesses and organisations on their sustainability and social impact strategies and communications.  He has two young children, enjoys cycling and is (slowly) learning the piano.  Alastair joined the Board of CPP in June 2022 wanting to play a more active role in the local community.